Free
shipping
Deep blue Swarovski crystals sprinkled over a spring base, the Fairy Dust Bracelet seems to belong to the world of fairies and unicorns. It is dreamy and sparkly but very classy at the same time.
Stylist's Notes:
If you have always dreamed of owning Swarovski style bracelets but couldn't afford, the Fairydust bracelet is something you should get right now!! Sleek and stylish, it's very modern and perfect for when you're looking for something simple yet elegant.
What's Included:
Material:
Deep Blue Swarovski crystals
German Rhodium plated end caps
High grade lead and nickel free environmental alloy
Size:
What others are saying
Shailja Thakur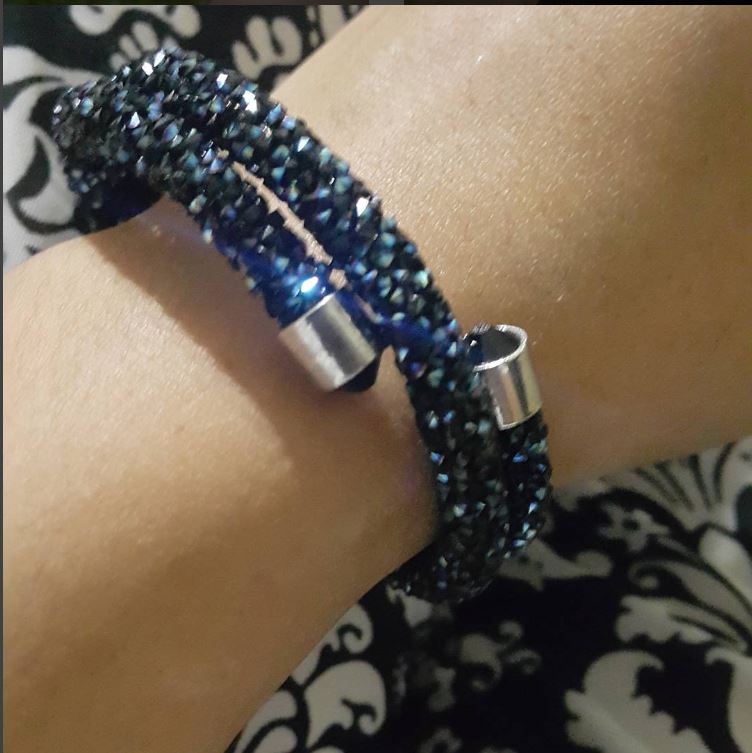 Last year I bought Swarovski Crystal dust bracelet in champagne colors and loved it but it was quite pricy. So When I saw this blue bracelet on BlingVine I ordered immediately. Must say, it is exactly like the blue Swarovski crystal dust bracelet, ofcourse without the branding. But it is gorgeous. Deep blue crystals very well studded on the spring and they shine really bright in light. Kudos guys!!
Shaina M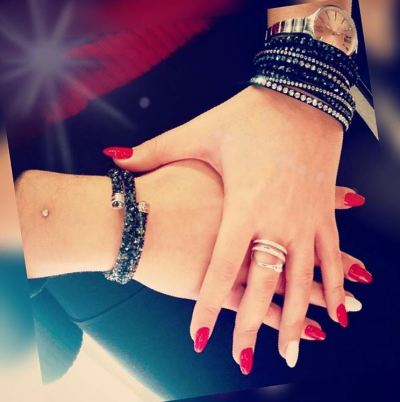 That is how I stacked the fairy dust bracelet with my other bracelets and the end result was quite awesome! Very stylish cuff from blingvine