Excellent necklace set. I'm very happy with the quality. – Shanti Subramaniam
5 stars!! - Prashasti Barua
Free
shipping
This White Stone Luxury Necklace Set made of faux Cateye Stones and Swarovski Crystals is a total stunner. The 18K Rose Gold Plating makes this necklace set long lasting and lusterous.
Stylist's Notes:
The magnificent cat eye stones, the splendid Swarovski crystals and the timeless rose gold base color came together in this stone necklace set in such a wonderful way that it was nothing short of a happy accident- the Serendipity!
The alluring charm style necklace has the classic elements but a very modern make due to its clean silhouettes. The cream stones make them utterly chic while the bling from the Swarovski makes them glamorously stylish. The earrings are simple rectangular high quality imitation cat eye stone rimmed by rose gold margins, suited for occasions when you want to look pretty and strong at the same time.
This white stone luxury necklace set can be worn with almost all kinds of attire, you just need to put in a bit of imagination! This is one set you can't afford to miss!
What's Included:
1 necklace
1 pair of studs
Material:
High quality faux cat eye stone
Swarovski crystals
18K rose gold plating
High grade lead and nickel free environmental alloy
Size:
Length of earrings: 26 mm
Width of earrings: 18 mm
Necklace chain: 450mm + 50mm extendable chain
Please see the last product image of the white necklace set for more details on sizing
What others are saying
Reet Walia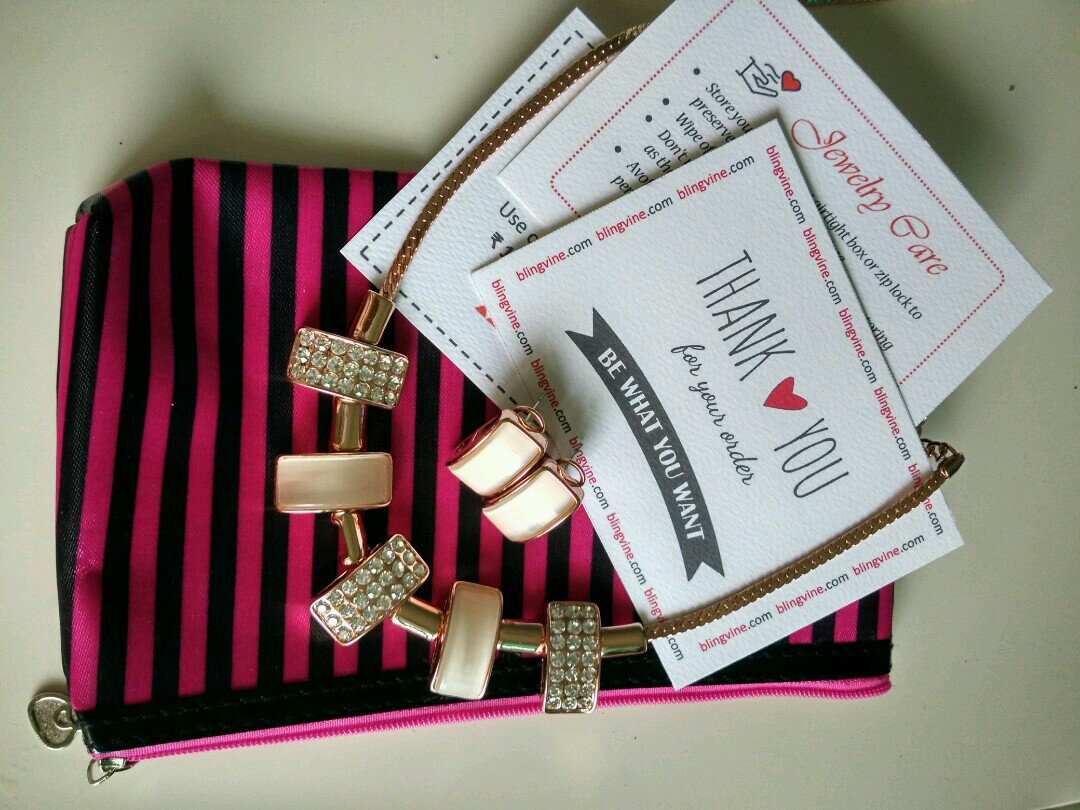 When I bought this necklace I thought it was a little pricey, but then I saw it today, all I could think was the word "Delicious"!! haha...its stunning, I feel it looks better than the picture on the website, so i'm posting my own picture ;-)
Prashasti Barua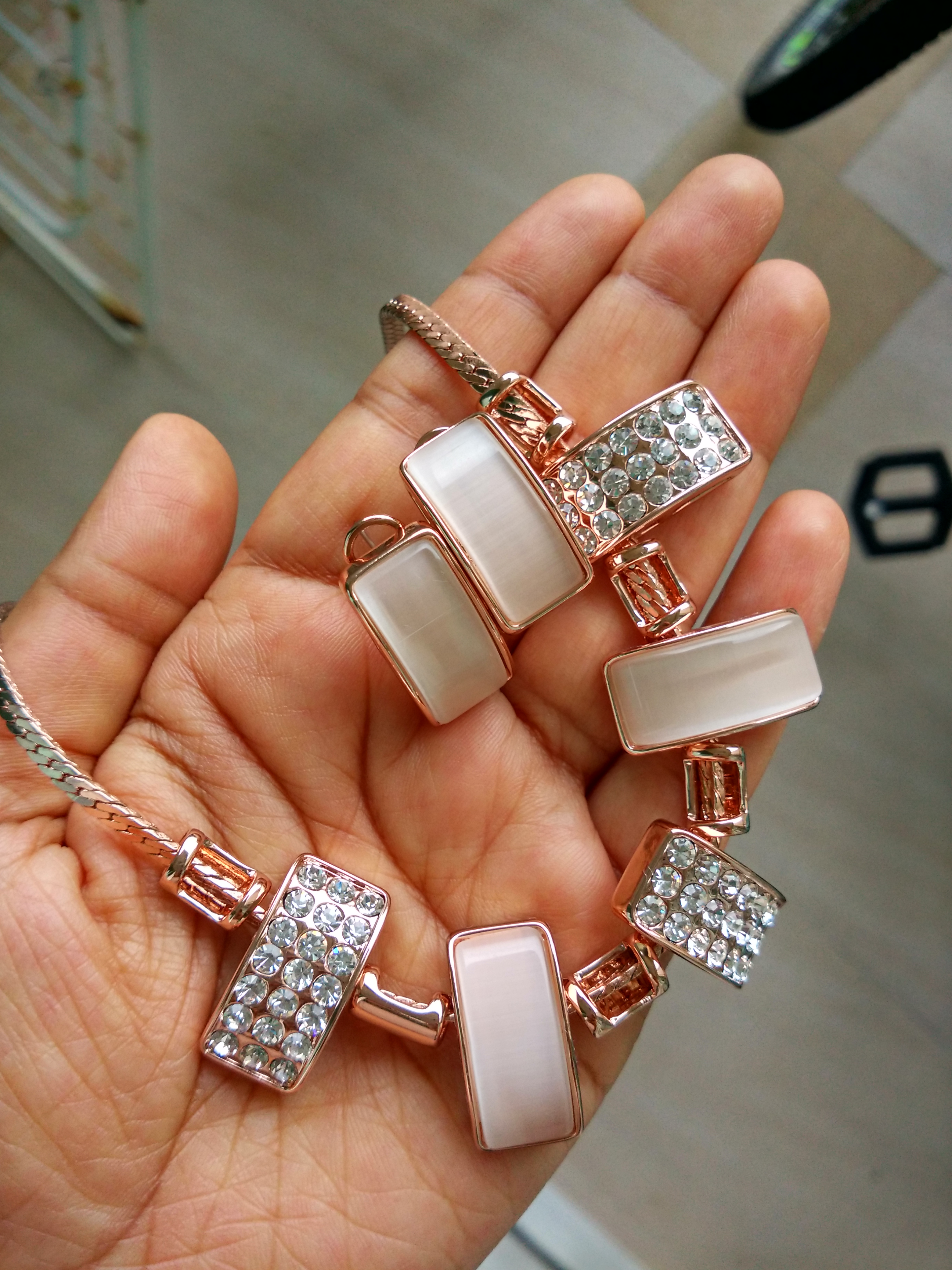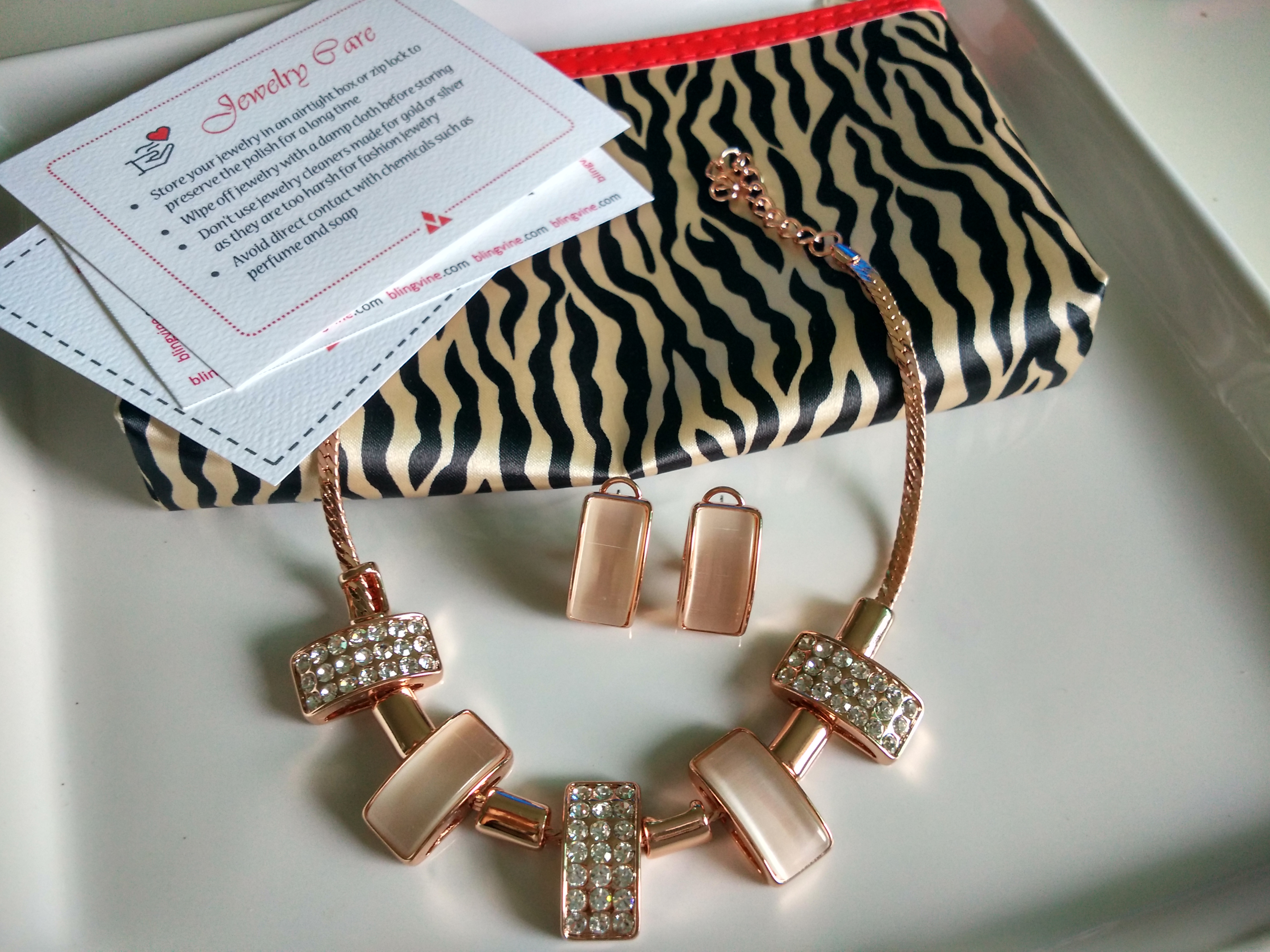 5 Stars!!
Shanti Subramaniam
Excellent necklace set. I'm very happy with the quality.